Medical billing services in family practice medical billing services encompass various areas of medicine. Medical billers working for family practice physicians should have complete knowledge of the procedure codes and diagnoses used by physicians. This ensures that insurance companies bill correctly and that physicians receive maximum reimbursement for the services they provide.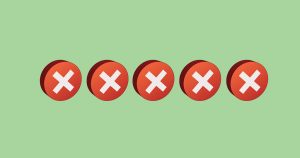 Coders need to have a firm grasp on standard coding for primary care as the family practice continues to face various issues. They need an updated CPT manual to alert coders and providers to revised, deleted, and new codes. As far as billing goes, there are a few mistakes that physicians should avoid at all costs when billing in family practice. Let's take a look at these mistakes physicians are likely to make when billing.
INACCURACIES DURING FORM FILLING
This mistake can happen when doctors are very busy in a single day. One small mistake can result in the claim being rejected and having to be filled out again. Primary care physicians are busy reassuring their patients and forget to fill in minor details correctly and check if the diagnosis code matches the procedure performed. To avoid this, you need to follow a basic checklist and assign a staff member to double-check all the information to avoid any inaccuracy that can lead to claim denial.
TURNING BLIND EYE TO PATIENT'S INSURANCE
Often a claim is denied when primary care physicians do not know the insurance policy of their known patients. They assume these patients are covered because they have previously reviewed their insurance and think they have the same insurance plan they had at their first visit. A few reasons for denial of claims include termination of the patient's coverage or the fact that the patient is not eligible for a benefit based on the insurance plan they have chosen. Don't neglect the verification part, even if the patient is known to you.
UNDER BILLING
Most of the family physicians are not even aware of the billing rules that Non-Physician Practitioners perform. Along with this ignorance, the visit regulations that family physicians skips to bill can cost much. There are chance that both these factors compiled together amount for 85% of the total charge. Improper coding because of not updating codes on regular basis or coding in a wrong way can result in billing errors.
NEGLIGENT AUDIT
The chart audit helps in tracking all different parts that are included in making a claim. Often with family physicians test and procedures get cancelled and the forms gets ahead with that information . When services are separately billed instead of under a single charge and conducting carless charge audits can result in costing practice dearly.
Physicians need to avoid the above discussed mistakes in order to get reimbursed properly for the services that they are rendering for years. You can even opt for a medical coding and billing company that can help you in maintaining revenue cycle and flourishing friendly relations with your patients.